How Boards Can Help Address Systemic Racism in America
Racial Diversity
Online Article
These are difficult times in America. A global pandemic has taken 100,000 lives and shut the economy down. Just as communities across the country started to reopen, a more insidious virus has yet again exposed itself for all to see. The senseless and inhumane death of George Floyd at the hands of police has ripped the polite veneer off American society, exposing the nation's failure to rid itself of systemic and institutional racism.
Time and again, leaders from all facets of society have called for change, and while some progress has been made, many gains feel superficial and fleeting. What is needed now is an honest and true national conversation about America's character, who it wants to be, and how it serves all of its people—especially our Black colleagues. As one of the pillars of a free and democratic society, business has a crucial role to play in creating the proverbial seat at the table for all who want to participate freely and equitably in our society. The debate over the role of business in society—the purpose of the corporation—takes on new urgency. As the primary economic engine of American society, businesses can reimagine themselves as active parts of the solution.
Here are four immediate steps for boards to consider as they lay the foundation for meaningful, sustained changes to address racial injustice.
Demonstrate Purpose and Values
If ever there was a time to demonstrate commitment to values, to make them honest and real, this is it. As a first step, the board, in collaboration with management, has an opportunity to revisit the company's values, to update them, if needed, to recommit to them, and to ground the company's actions and practices moving forward in that framework.
The board should also use this opportunity to partner with management to look deeply to ensure that, as imperfect as organizations are and will always be, their culture is a part of the solution and not part of the problem. Many companies—even industries—have difficult histories to confront, having emerged from, benefited from, and even perpetrated the inequity and injustice that is institutional racism.
But it goes beyond corporate action. This is a time for board members to have difficult conversations among themselves. Directors, along with their peers, can use this moment to ask themselves what they need to learn about the issues that afflict the Black community in America. Knowing that the board has an important and impactful voice within the company, and its broader stakeholder community, consider how it uses that voice to acknowledge the reality of systemic racism, affirm the painful emotions that people are feeling, and help to develop solutions.
Elevate the Experts
As overwhelming and emotionally charged as the topics of racism and inequality can be, it is important to remember that many—but not all—companies employ deep subject-matter experts—a chief diversity, equity, and inclusion (DE&I) officer. Early on, this role was focused on the programs and processes that would encourage the recruitment and retention of people of color into the corporate ranks. More recently, these leaders have stepped up to facilitate difficult conversations and address conflict within the workplace. In some cases, DE&I leaders serve as a conscience for the company.
Historically, engagement between the board and the DE&I leader has been limited. That should change. Boards now have an opportunity to engage with their DE&I leaders, assuming such a role exists within the organization. If it does not, the board should discuss why with management and consider recruiting for that role.
Where there is a DE&I leader in place, now is the time to elevate them and their voice. They have grappled with questions of inequality and racism and know the company, its culture, and its blind spots.
In collaboration with the DE&I leader, the board should redouble its focus on the company's performance around diversity, equity, and inclusion, with a real discussion about hiring practices, representation at all levels of the company, and pay equity.
Consider whether performance in these areas is measured and compensated appropriately.
The board should also approach DE&I like it does other critical business functions such as ethics and compliance or internal audit.
Does the DE&I team have the resources it needs? Is the team independent? Is the team able to tell the board the difficult truths they need to hear?
Is the board engaged with the DE&I team?
Does the board work and stand with the DE&I leader at corporate events and in external and internal communications?
Said another way, does DE&I have a real seat and voice at the table?
Allocate Corporate Resources
Boards should engage management in a discussion to help them reevaluate where they spend their resources and how those resources can play a role in helping to solve this crisis. Through dialogue, boards and management can help identify areas of highest impact in which to invest corporate resources.
Does the company spend with women- and minority-owned businesses (WMBE)? This supplier diversity effort should not be limited to traditional supply-chain questions, but also reach marketing, consulting, and other service providers.
Recently, philanthropic strategies have moved away from some of the historical areas of focus to causes "aligned with the business." Revisit those relationships with equity and justice organizations and rethink how partnerships and funding may benefit both organizations.
Consider relationships the organization has with various levels of government. Is there an opportunity for the organization to support reform efforts, to engage elected officials, and to provide a voice or access for those that historically have not been allowed within the halls of power? Has the board engaged management on the company's political spending? Is the company supporting political candidates who refuse to take meaningful action on reform?
Clarify Expectations of the CEO
CEO activism is a growing and powerful reality. Time and again, on issues ranging from racism to gun safety to LGBTQ+ rights, CEOs have increasingly used their bully pulpits to speak out. Sometimes they put the business' performance and reputations on the line when, for instance, they plan to move facilities or events in response to issues of consequence. Understanding the role and voice of the CEO and the board's expectations of them is central to success. Actions that boards should consider include the following:
Speak with the CEO about what role they see themselves playing. Agree on broad guidelines and empower the CEO to be present and engaged with the public.
Measure and meaningfully compensate the CEO on DE&I performance goals.
Over time, be clear as a board what performance on DE&I is expected of the CEO and incorporate those expectations into the hiring and firing of the CEO as you would with other performance metrics.
The time for boards to act is now. And the first action is to be honest about what the company stands for and how it wants to lead—in the C-suite, in the boardroom, and within its communities.
Additional Resources:
Future Fluency podcast episodes: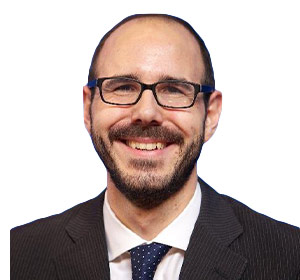 Marcel Bucsescu is director of credentialing and strategic content at NACD.

Ashley Marchand Orme is associate director of content and special initiatives at NACD.
The most influential conference for board directors
Register Early and Save
NACD Directors Summit 2024
October 6-9, 2024 | Washington, DC, Area