Center for Inclusive Governance®
Pathways to Directorship

A commitment to help build tomorrow's directors.
NACD Accelerate™ is a unique two-year program that creates a pathway for executives with little or no experience in the boardroom to prepare for board service. Participants will be provided with the tools, resources, and exposure that are essential to launching a successful career as a director. NACD Accelerate™ is the only NACD program that does not require current board service.

Diversity is Core to Accelerate
Accelerate demographics based on optional self-reported questions
Ethnicity
People of Color
Sexual and Gender Identity
LGBTQ+
Pathway Programs
Governance programs by NACD Center for Inclusive GovernanceTM partners.
NACD and Vista Equity Partners Audit Committee Initiative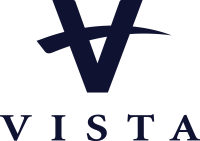 NACD and Vista Equity Partners have partnered to increase diversity among professionals who wish to serve on audit committees of the boards of private and public companies. The program will provide individuals seeking to serve as first-time board members with 12-months of detailed curriculum tailored to audit committee and board preparation, with a specialized focus on financial literacy and audit committee readiness. The program will identify high-performing diverse executives and equip them with a deep understanding of the responsibilities and oversight role of the board. Participants will be sourced from leading accounting firms and interested individuals can apply to the NACD Accelerate program if they are looking to learn, advance and grow their knowledge and network to increase their exposure to corporate board opportunities.
ELC Corporate Board Initiative

NACD and the Executive Leadership Council (the ELC)TM have collaborated to advance the next generation of board directors. The collaboration centers around the ELC Corporate Board Initiative®, which enhances the preparedness of black executives for service on corporate boards, and the NACD Accelerate™ program, which provides high-potential executives with the governance education and expanded networks critical for boardroom service.
Visit NACD Accelerate™ program for more information including program benefits.
Visit Corporate Board Initiative for more information.
USCC & NACD Board Diversity Accelerator Initiative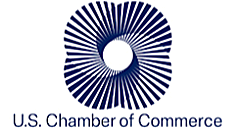 NACD and the U.S. Chamber of Commerce™ have partnered to advance boardroom diversity. Building on both organizations longstanding commitment to diversity and equality of opportunity, this initiative aims to increase opportunities for Black business leaders to further their contributions to the economy through board service.
For more information about this board diversity initiative, visit NACD Accelerate™ and Equality of Opportunity initiative.