Center for Inclusive Governance
Partners

Learn more about what NACD partners are doing to promote diversity, equity, and inclusion in the boardroom and beyond.
Deloitte provides industry-leading audit, consulting, tax, and advisory services to many of the world's most admired brands, including nearly 90% of the Fortune 500® and more than 7,000 private companies. Our people come together for the greater good and work across the industry sectors that drive and shape today's marketplace—delivering measurable and lasting results that help reinforce public trust in our capital markets, inspire clients to see challenges as opportunities to transform and thrive, and help lead the way toward a stronger economy and a healthier society. Deloitte is proud to be part of the largest global professional services network serving our clients in the markets that are most important to them. Our network of member firms spans more than 150 countries and territories.
C200

C200 is a nonprofit with an educational and charitable mission to advance women in business. We use our voices and influence to assist individuals and organizations with similar missions by deploying our resources to thoughtfully provide access and opportunity, and promote equality and inclusion within the greater business community.
Ascend Pinnacle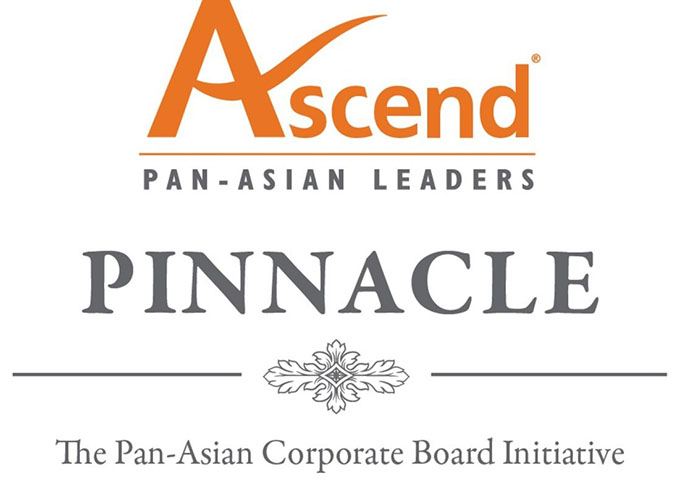 Ascend is the largest Pan-Asian business professional membership organization in North America. Our mission is to drive workplace and societal impact by developing and elevating all Asian and Pacific Islander (API) business leaders and empowering them to become catalysts for change.
Equilar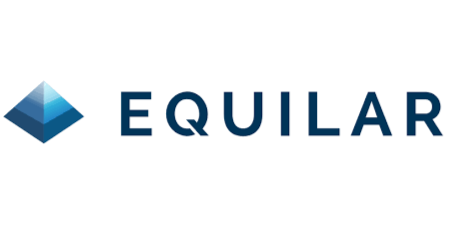 The Equilar Diversity Network (EDN) is a consortium to advance diverse representation in boardrooms across the globe. The Network is accessible exclusively through the Equilar BoardEdge platform, which hosts more than one million profiles, and is the "registry of registries" of board-ready executives from leading ethnic and gender diversity organizations. EDN now hosts nearly 50 leading partner organizations focused on diversity in the boardroom. More than 7,000 diverse candidates are affiliated with EDN partners. Since its inception in 2016, more than 2,000 EDN members have joined corporate boards.
The Executive Leadership Council (ELC)
The Executive Leadership Council (ELC) is the preeminent membership organization committed to increasing the number of Black executives on corporate boards, as CEOs and in C-Suites of global enterprises. Our DE&I work focuses on advancing Black leadership from the corporate executive to Black talent pipeline levels. We provide targeted programming across these levels through our ELC Institute for Leadership, Development & Research. Our annual CEO GameChanger® Conference convenes F1000 CEOs to discuss racial inequality for Black corporate executives and devise tangible solutions to advance Black leadership in the workplace.
Latino Corporate Directors Association (LCDA)

The Latino Corporate Directors Association (LCDA) is a leading national organization promoting C-level and board diversity to maximize business success. LCDA serves as an advocate and resource to corporate boards, search firms, private equity, and institutional investors interested in gaining access to exceptional Latino board talent. Our program areas focus on growing the supply of high-caliber boardroom candidates and providing quality corporate governance programming for experienced and aspiring directors.
LCDA is a community of US Latinos at the highest levels of corporate leadership that are committed to paying it forward. It delivers on its mission by advocating for board diversity, investing in the next generation of Latino leaders, and convening top Latino corporate talent.
Out Leadership

Out Leadership is the global voice of business for LGBTQ+ equality. Created ten years ago, Out Leadership partners with the world's most influential companies who share our belief that LGBTQ+ inclusion at all levels of a company, positively impacts business results. Comprising more than 90 global member firms, and dedicated to cross-industry collaboration, Out Leadership is a certified B Corporation that convenes CEOs, business leaders, and allies at exclusive events annually across 5 continents.
The U.S. Chamber of Commerce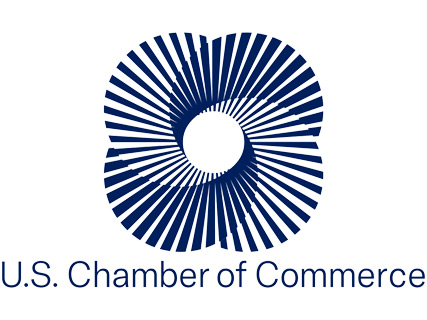 The U.S. Chamber of Commerce Equality of Opportunity Initiative (EOI) is working to develop real, sustainable solutions to help close race-based opportunity gaps in six key areas: education, employment, entrepreneurship, criminal justice, health, and wealth. Driven by data and informed by conversations, the EOI agenda advances these solutions through private sector initiatives, and policy advocacy at the federal, state, and local levels. The Chamber is proud to partner with more than 500 state and local chambers, associations, and businesses across the country. Through this work, we continue to develop research and data insights, convene key stakeholders to address EOI issues, advocate and drive action to advance policies and private sector solutions, and design programs, initiatives and partnerships that address systemic inequalities and promote the promise of equal opportunity for All Americans.